Our innovative solutions coupled with our creative thinking, is the reason why leading companies from the largest conglomerate to the market disruptors, partner with us.
At VERDE, we blend technology and statistical tools with traditional market research solutions to uncover insights which help our clients propel their businesses forward.
Building on a strong research foundation, our passion and purpose is to bring research to life to solve the most complex issues of our clients.
We specialise in the latest research methodologies and most innovative offerings, ranging from needs-based segmentation, panel surveys, social media analytics, to industry trackers. Our clients trust us for our high quality work as well as our creative storytelling techniques that connect with key stakeholders. These include infographics, insights workshops and video reporting.
We use the latest digital qualitative research methods to help brands identify nuanced customer intelligence to revolutionize their thinking and give them an edge. Our clients don't view us as simply a market research provider. They think of us as thoughtful explorers, creative thinkers, skilled statisticians and as a partner that empowers them to move beyond the superficial by revealing and leveraging hidden consumer truths that propel revenue growth.
We empower our clients to revolutionize their thinking.
Our services cover quantitative techniques, qualitative techniques, advanced analytics and strategic consulting, which are regrouped under four main themes – BRAND, CONSUMER, INNOVATION, STRATEGY.
Brands need a constant influx of new energy, inspired thinking and game-changing intelligence in order to charge ahead of the market, capture greater share and exceed consumers' expectations. We inspire fresh brand thinking by enlisting out clients in a dynamic collaboration, so that they:
Gain an edge by uncovering what separates them from the competition

Discover hidden game-changers to take their brand to the next level

Anticipate hurdles and course-correct long before they cause problems

Validate their brand identity by knowing how they are perceived and what the brand represents
Consumers are more and more demanding today but, at the same time, they are more receptive to ideas and feedback and have a lot to share about what it takes to gain more of their spending. We provide high quality and focused insights so that everything our clients do is a direct reflection of what their consumers want by
Elevating the customer experience by knowing what they want and when they want it

Illuminating ratings and data points with the voice of the customer

Uncovering pivotal moments by deconstructing your consumers' path to purchase

Tracking trends and evolution in consumer demand and expectations
Whatever the type of research, we integrate innovative techniques and technology solutions to deliver on our clients' needs and exceed their expectations. Our R&D personnel ensure that we are always at the top of what is happening in market research around the world, and how clients' technological needs are evolving. Our latest innovative offerings
Social media analytics uncover insights about the voice of the public in additional to what is happening on traditional media

Data visualisation techniques allow our clients to have access to real time updates from dashboards

Industry trackers provide indications of evolution of market segment and impacts of events

Panel surveys allow for fast and easy surveys, directly reaching the public
Business landscape is constantly evolving. We work with our clients as a true strategic partner, applying rigorous standards and creative ingenuity to unlock breakthrough insights about their brands, customers, category and the evolving culture in which they operate. Our services include:
Design studies and conduct longitudinal program evaluations from an activity's inception through various milestones to outcomes, impacts and cost-related analysis.

Analyse and make sense of unused data to provide direction in the strategy

Undertake customer satisfaction and customer journey research, and provide recommendations for an increased client engagement

Undertake internal management and organizational studies

Setting up and tracking of key performance metrics following market evaluation and planning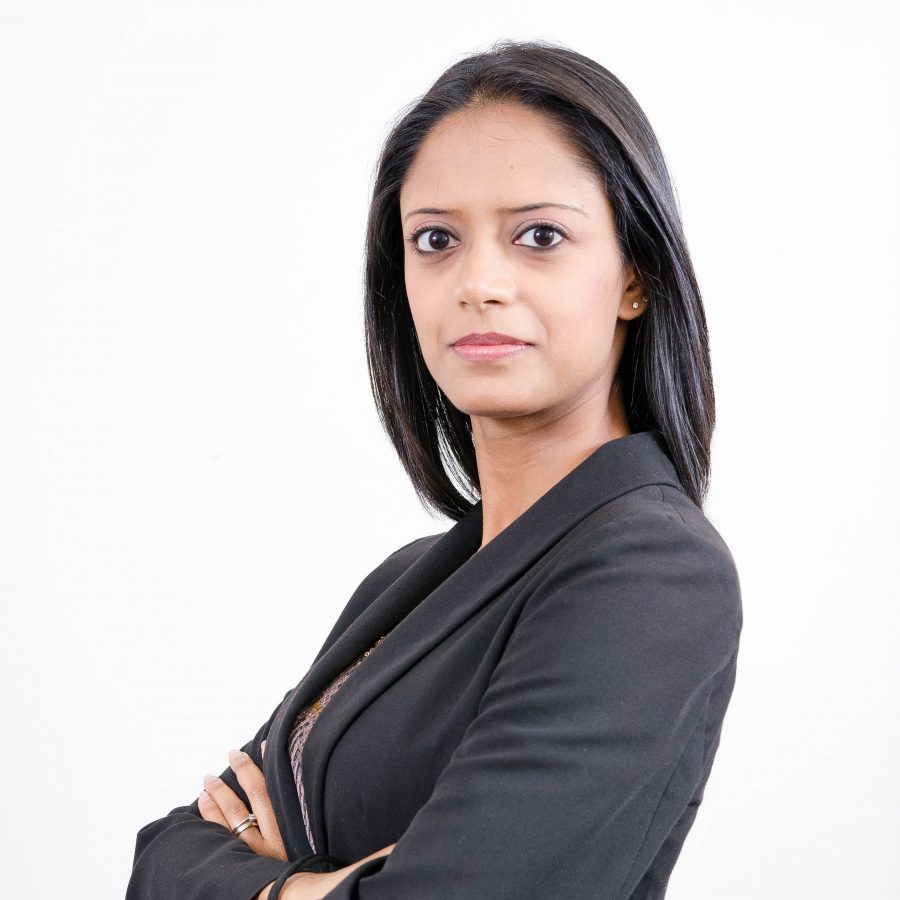 Venna Pavaday
Founding Partner
Venna is an expert in custom market research methodologies and information design.
She founded VERDE to deliver consulting solutions using the tools of science and research. She has extensive experience in quantitative methods having worked in the financial services sector in Mauritius and in the UK for major institutions which include the Union Bank of Switzerland and Schroders. During her career, she has developed strong relationships in Europe, the US and Dubai and formed alliances with a number of international entities such as Emirates NBD (Europe), Kedari Capital (Nigeria) and Phakalane Estates (Botswana). After managing highly performing teams both in Europe and in Mauritius, Venna launched VERDE and today leads the firm's researchers, data scientists and statisticians.
Venna holds a BSc (Hons) in Mathematics, Operational Research, Statistics and Economics from the University of Warwick, UK.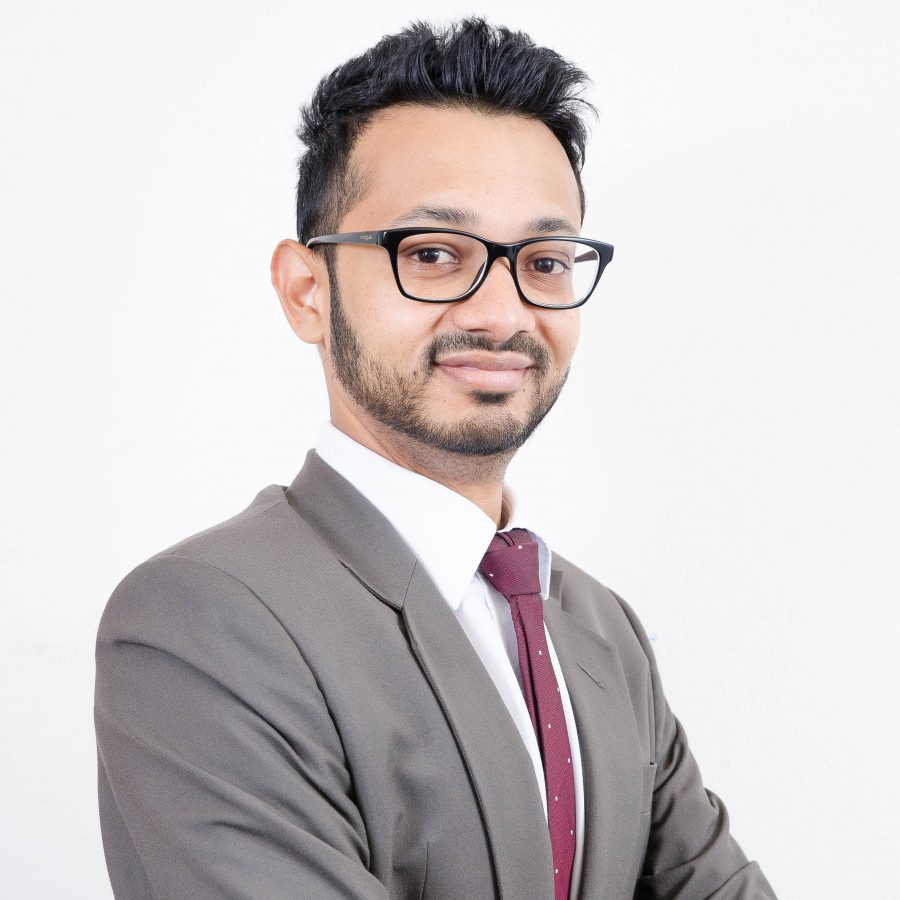 Dirish K. Noonaram
Founding Partner
Dirish is a seasoned researcher, who is passionate about building a strong relationship with clients and pushing his team to deliver the most impactful results — research that inspires action through innovative methodologies, meaningful analysis, and vivid output.
His specialty is custom, creative, and complex research that seamlessly integrates qual and quant methods. Prior to co-founding VERDE, Dirish worked in the financial services sector and consulted for boutique frontier market asset management firms. Dirish has extensive experience in project implementation, having led assignments with major corporations and family businesses in over 25 industries across Europe and Africa. Dirish leads VERDE's R&D efforts and manages assignments which cover the Indian Ocean islands and mainland Africa.
Dirish holds an MSc (Distinction) in Operational Research from the University of Kent, UK, and a BSc (Hons) in Mathematics from the University of Mauritius.
Our views and studies are sought at national and international level. We welcome your views and opinions on our work. You may share subjects with us, that you think will have a positive impact on our society and stakeholders.
The founding partners and the team of VERDE have a strong commitment to entrepreneurship. Underpinning everything we do is data. In order to progress into the future we need to understand what has (and hasn't worked) in the past. The more we know about our consumers and products, the better chances we have of anticipating their needs in the future. That is how we shape up new companies for them to have the best chances to succeed in the marketplace.
We also partner with several companies which believe in our capacity to create value, with thinkers, designers, engineers, and technologists, to work together to launch and scale innovative ideas in very big ways.
We partner with entrepreneurs (early stage to late stage) to accelerate growth and commercialize innovative ideas in any sector where we find value in the concept and its viability over time.
VERDE's engagement is in powering the platform www.scaleup.mu.
Conversation is a keystone for a great relationship. Contact us for a preliminary discussion.
HEADQUARTERED IN MAURITIUS
Call Us
(230) 214 1900
Email Us
info@verdefrontier.mu
Skype Us
verde.frontier
Visit Us
VERDE House,
Soreze, Pailles
11225, Mauritius