VERDE is a management consulting practice with capabilities as a full-service strategic research and corporate finance advisor. VERDE also brings expert consulting solutions in innovation projects. The company is built on the belief that our economies and societies are underpinned by and reliant on science to make informed decisions.
At VERDE, we blend technology, statistical tools, and deep knowledge of capital markets to uncover insights which help our clients propel their businesses forward.
Building on a strong scientific foundation, our passion and purpose is to bring research, data and insights to life to solve the most complex issues of our clients.
The link between evidence, data, factual analysis and independent advice from multi-disciplinary experts is highly valued. We specialise in the latest research methodologies and most innovative offerings, ranging from data consulting, surveys, modelling, data-driven communications and corporate finance advisory.
Creative and inquisitive, we are passionate about empowering our clients to make the decisions that matter. In the markets we operate, there is an abundance of potential which can be delivered. We work with organisations to define and overcome strategic challenges – helping them get to grips with the market and to capture value creation possibilities. We use the right approach and methodology to deliver robust insights and strategic counsel that generate change and positive outcomes.
Beste Pay N Play casinos om blackjack te spelen Als je fan bent van de echte casino classic Blackjack, kun je hiervoor het beste terecht bij Gale&Martin Casino. The titles that shine in the table games section, on the other hand, are definitely European Roulette Gold, Classic Blackjack and Atlantic City Blackjack Gold. The dealer is real, the cards are real, the wheel is real, and you can see exactly what happens casino på nettet. While the former poker room has been used for smokers during the pandemic, we can't help but wonder if it may also undergo a bit of transformation.
With a powerful insight-led focus, we equip our clients with market data and an independent view on their strategies. We leverage our industry knowledge and understanding to advise our clients to raise or invest capital, make successful acquisitions, sell their business, enter new markets, exit current operations and reinvest profits in next breakthrough ventures.
We use the latest research methods to help brands identify nuanced customer intelligence to revolutionize their thinking and give them an edge. Our clients today see us as thoughtful explorers, creative thinkers, skilled statisticians, corporate finance advisors and as a partner that empowers them to move beyond the superficial.
We empower our clients to revolutionize their thinking.
Our services cover quantitative techniques, qualitative techniques, advanced analytics, surveys, data-driven communications, corporate finance advisory, innovation consulting, creative research, and digital services, which are regrouped under four main themes – CORPORATE FINANCE ADVISORY, BRAND & CONSUMER RESEARCH, INNOVATION CONSULTING, DIGITAL SOLUTIONS.
CORPORATE FINANCE ADVISORY
We have built a specialist strategic corporate finance team, dedicated to helping future-focused leadership teams and investors drive growth and improve business performance. We regroup experts with diverse backgrounds, including corporate financiers, strategists, software engineers, accountants, mathematicians and analysts. We believe we are the only boutique research and capital markets expert in Mauritius to fully integrate so many critical services – taking responsibility for all transaction-led, strategic growth.
We deliver integrated advice on mergers and acquisitions (M&A), restructuring, buy/sell side mandates, IPO's, capital raising and strategic plans. We also provide fairness and valuation opinions and assist in transaction execution.

BRAND & CONSUMER RESEARCH
Consumers are more and more demanding today but, at the same time, they are more receptive to ideas and feedback and have a lot to share about what it takes to gain more of their spending. We provide high quality and focused insights so that everything our clients do is a direct reflection of what their consumers want. Brands need a constant influx of new energy, inspired thinking and game-changing intelligence in order to charge ahead of the market, capture greater share and exceed consumers' expectations. We inspire fresh brand thinking by enlisting out clients in a dynamic results-driven collaboration.
Our research areas span segmentation, usage and attitude, creatives, forecasting and price elasticity, branding and market sizing. Our techniques include traditional research in qual and quant, to predictive and prescriptive analytics.

Our innovation consulting approach and methodologies go beyond traditional advisory services. VERDE's focus is to identify and leverage opportunities and markets for our clients. This focus enables us to bring deep expertise, experience, judgment, and pattern recognition to growth problems.
Rather than moving reactively to events, our innovation consulting adopts a deep dive in disruptive trends and the implications they have for our clients' businesses. It requires identifying high-potential opportunities for growth, and pursuing groundbreaking ideas to accelerate growth and create tangible business results. We partner with clients to put recommendations into practice and work directly with them over the long-term, to help develop capabilities, drive operational improvement, and apply new working methods.

Digitalization has brought a radical change in business activities, by transforming the value chain and bringing new business models. VERDE's knowledge of next generation applications and solutions helps clients to prepare for the future. By truly understanding these business solutions we are able to identify and implement the best suited applications for our clients to optimize efficiencies and maximize profits by improving their core revenue capabilities.
Our digital solutions drive successful changes to succeed in challenging, fast-paced business environments. We utilize our vast network of experts to enable businesses to grow and operate as efficiently as possible. We do this by understanding and identifying the important role information and technology play in this process. We have successfuly intervened in Strategy and Business Development, Innovation and Product Development and Marketing and Sales.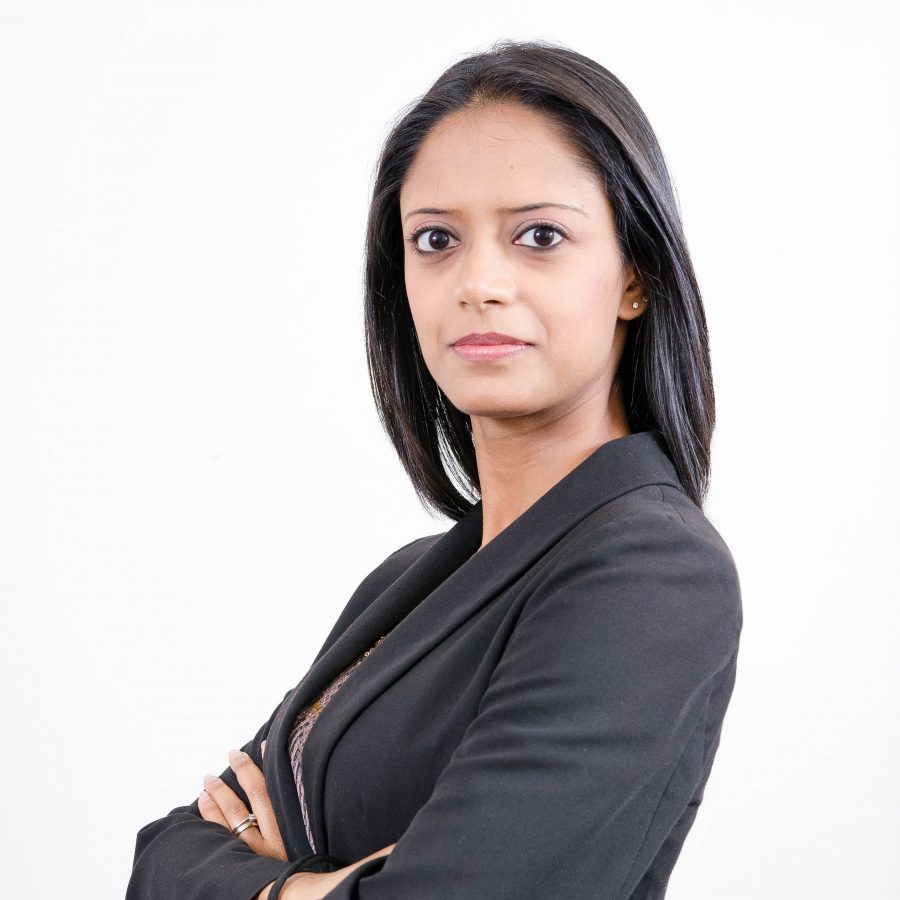 Venna Pavaday
Co-Founder & Partner
Venna co-founded VERDE in 2016 and has spearheaded the company into a high growth potential company over 4 years. VERDE specialises in research, data analytics, predictive modelling and corporate finance advisory.
Venna brings with her more than 12 years of experience in syndicated research, custom solutions and advanced analytics. She is focused on generating even further growth for VERDE by capitalising on untapped segments.
Prior to founding VERDE, Venna spent her career in investments, especially focused on the launch, monitoring and marketing of investment funds. Venna has worked for a number of years in major investment firms in the UK, which included Schroder Investments and UBS Global Asset Management.
She has over time acquired deep and holistic experience on modelling, data mining and analytics. She today has a proven track record in the design of research methodologies and in implementing growth strategies, overseeing strategic transactions and creating value for stakeholders.
Venna heads VERDE's innovation-based initiatives, given her growth-focused vision, which leverages VERDE's granular and proprietary data, technology assets, and advanced analytics.
Venna has also overseen large-scale strategic marketing engagements for clients, which included pricing strategy, demand assessment, marketing spend allocation and optimization, customer profitability improvement, corporate and brand repositioning, brand portfolio
optimization, sales force effectiveness, new product launch, and marketing capability building. Venna has worked with a wide variety of survey and syndicated data, internal and external databases, marketing research tools and methodologies, and marketing science models.
Venna received her bachelor's degree in Mathematics, Operational Research, Statistics and Economics at the University of Warwick in the UK.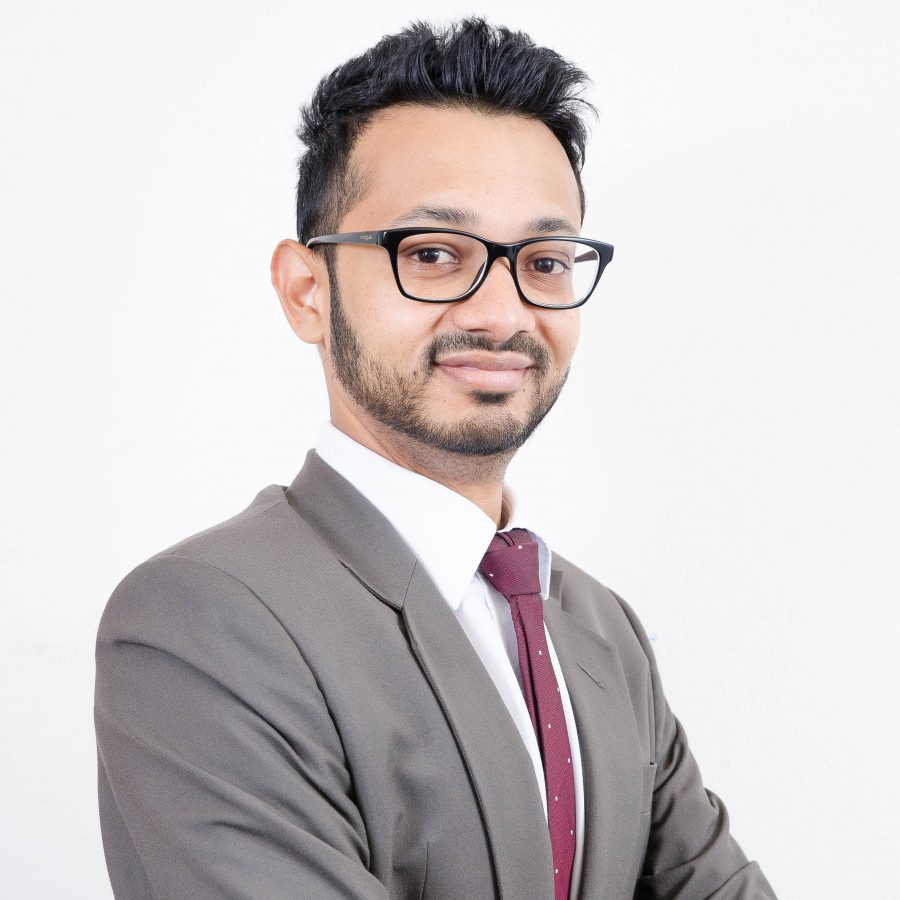 Dirish K. Noonaram
Co-Founder & Partner
Dirish co-founded and established successful research and corporate finance advisory practice VERDE. He started the activities of the firm in 2016 to become an important player in the sub-Saharan region. Dirish also extended the activities of VERDE in multiple markets through a network of partners and collaborators.
Dirish has over 10 years' experience in financial services, first as a proprietary commodity and currency trader, then moving to senior analyst roles and in senior executive positions. He led teams in listed markets (equities and bonds) before moving to alternative assets and principally managed a diversified illiquid portfolio of real estate and businesses. Dirish has extensive experience in project implementation, having led assignments with major corporations in over 25 industries across Europe and Africa. He also co-launched VERDE VENTURES in 2017, which is an accredited incubator and VC, seeking out possible investments with like-minded entrepreneurs.
Dirish is today a well-known and respected researcher with strong credentials in predictive analytics. Dirish has a strong background in solving issues through innovative methodologies, meaningful analysis, and vivid output.
His specialty is custom, creative, and complex research that seamlessly integrates qual and quant methods. On the corporate finance advisory, he brings deep understanding of capital markets having worked on a number of assignments in his previous roles which include listing, delisting, acquisition, transaction assistance and fairness opinions.
He is a regular contributor in newspapers and magazines. He today leads VERDE's strategic initiatives and expansion plans. Dirish has also lectured at university level for a number of years in applied statistics.
Dirish holds an MSc with Distinction in Management Science from the University of Kent, UK, and a BSc (Hons) in Mathematics from the University of Mauritius.
Our views and studies are sought at national and international level. We welcome your views and opinions on our work. You may share subjects with us, that you think will have a positive impact on our society and stakeholders.
The founding partners and the team of VERDE have a strong commitment to entrepreneurship. Underpinning everything we do is data. In order to progress into the future we need to understand what has (and hasn't worked) in the past. The more we know about our consumers and products, the better chances we have of anticipating their needs in the future. That is how we shape up new companies for them to have the best chances to succeed in the marketplace.
We also partner with several companies which believe in our capacity to create value, with thinkers, designers, engineers, and technologists, to work together to launch and scale innovative ideas in very big ways.
We partner with entrepreneurs (early stage to late stage) to accelerate growth and commercialize innovative ideas in any sector where we find value in the concept and its viability over time.
VERDE's engagement is in powering the incubation and VC arm, VERDE Ventures.

Conversation is a keystone for a great relationship. Contact us for a preliminary discussion.
HEADQUARTERED IN MAURITIUS
Call Us
(230) 214 1900
Email Us
info@verdefrontier.mu
Skype Us
verde.frontier
Visit Us
VERDE House,
Soreze, Pailles
11225, Mauritius